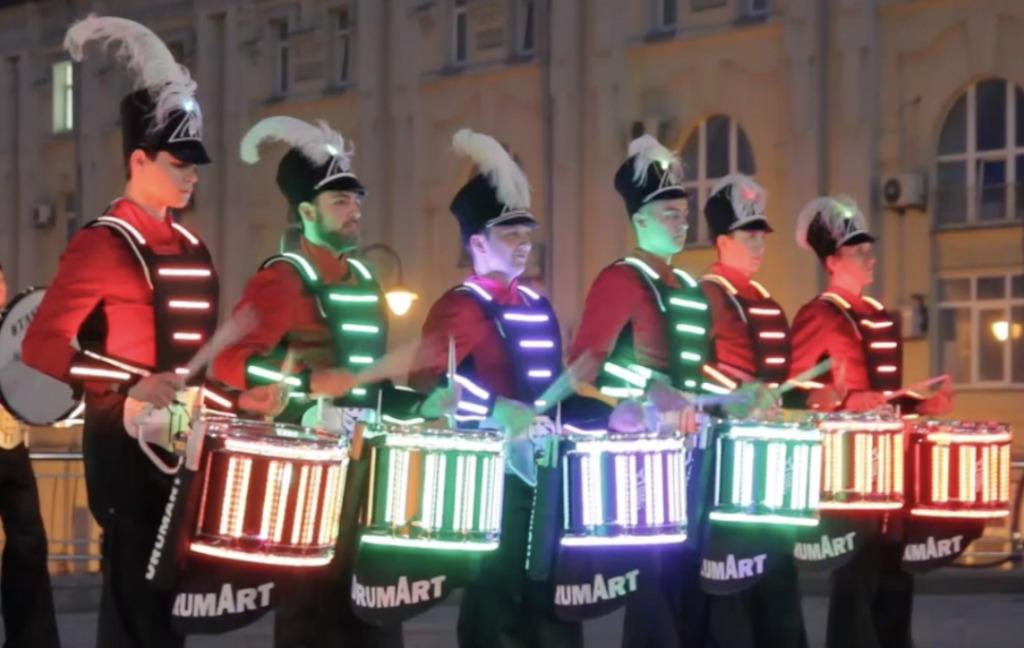 Act Description
This visually captivating LED drumming group guarantees to bring the wow factor to your event.
Expertly choreographed drum shows with synchronized and programmed LED suits, drumsticks and hovering stilts.
Customizable to include LED lettering on the front of the drums and light colors can be tailored to suit your preferences.
Suitable for weddings, parades, evening festivals, and corporate events.
OTHER ACTS IN THE SAME CATEGORY