FIREWORK HULLAHOOP AERIALIST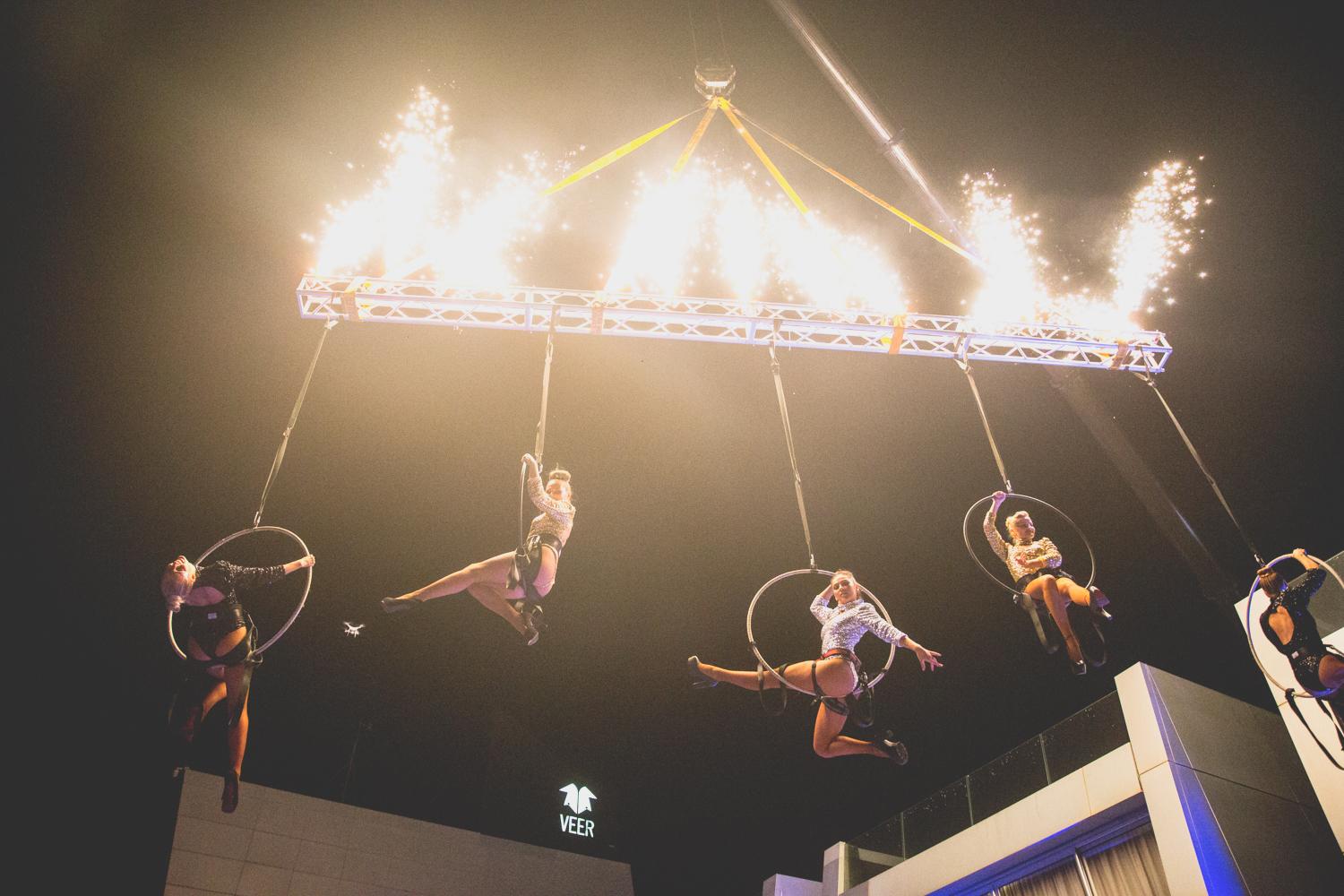 Act Description
These multiple aerial performers will shock your guests whilst descending over their heads from a giant crane.
Draping above the audience they will proceed to pour guests the drink of your choice whilst dancing and interacting with them.
Fireworks and spark effects shoot up in colorful orange explosions from the crane creating a festive atmosphere of fun and extravagance.
Suitable for outdoor weddings, beach clubs, and evening entertainment.
OTHER ACTS IN THE SAME CATEGORY