LED ROBOTS ON HOVERBOARDS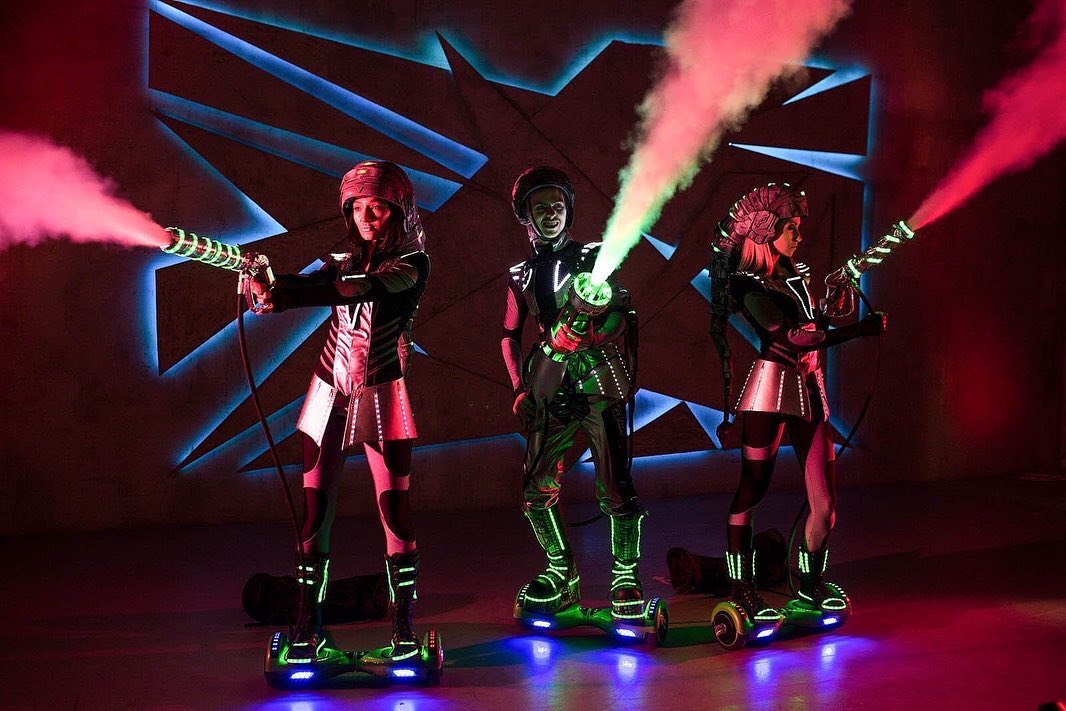 Act Description
LED color dancers are very original and really modern.
This LED show, which features a magnificent interplay of various colors and lights, can make any celebration more joyful.
The highlight of your event is certain to be these LED dancers on hoverboard.
Ideal for themed events, clubs, private events, and many more.
OTHER ACTS IN THE SAME CATEGORY