MAGIC WONDERLAND CHAMPAGNE WALL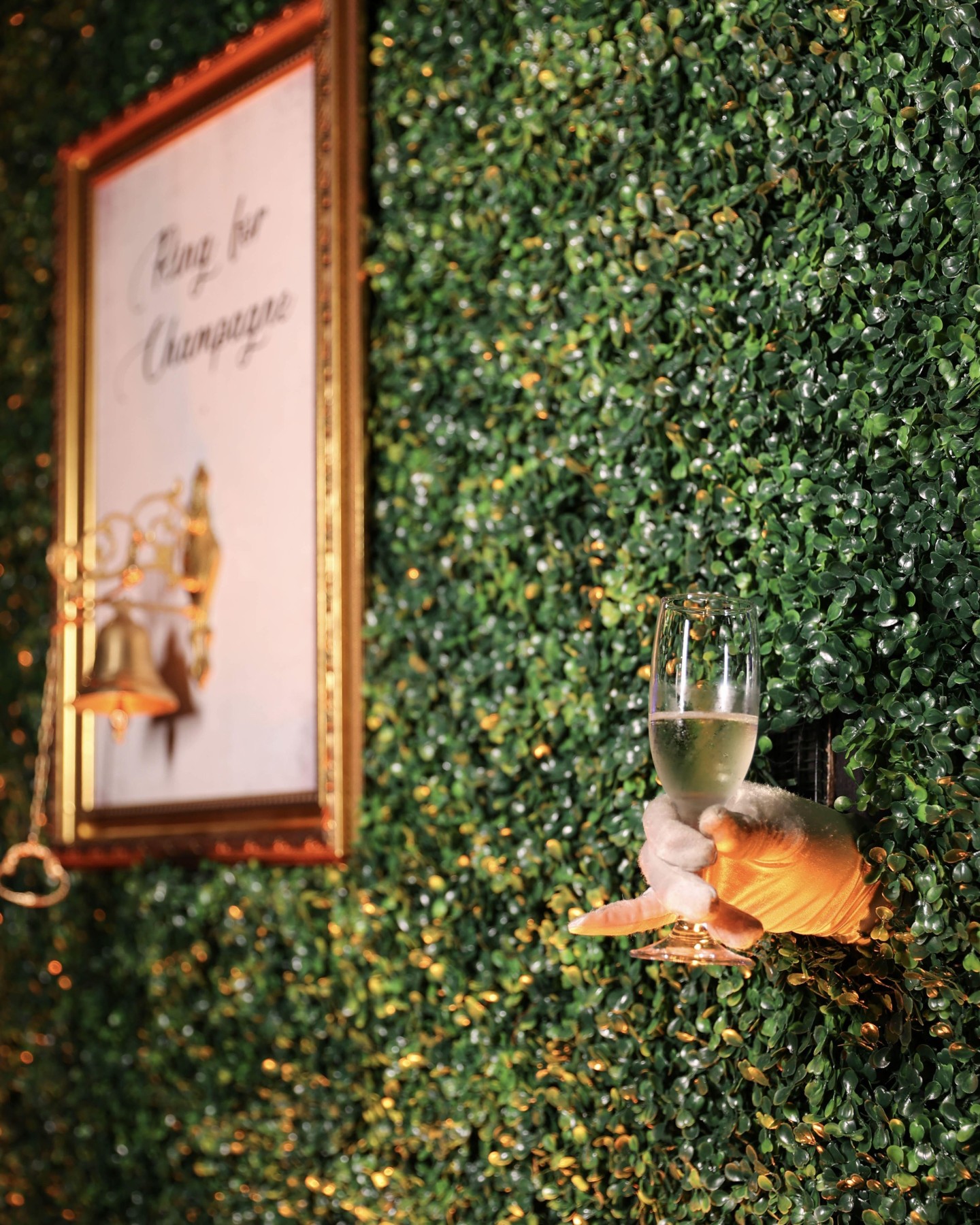 Act Description
The entertainment ring for champagne grass provides guests with a unique and interactive experience during a wedding reception or other event. Every time the bell is rung, a hand opens the grass to presents a glass of champagne, creating a fun and memorable moment.
This entertainment ring can be customized to suit any venue and event, making it a versatile addition to any celebration. The glass of champagne that is revealed can also be personalized to match the theme or style of the event.
The interactive aspect of the entertainment ring for champagne grass encourages guests to engage and participate in the celebration, creating a fun and lively atmosphere. This also makes it a great icebreaker for guests who may not know each other well.
The champagne grass entertainment ring is an ideal addition to wedding receptions, offering guests a unique and enjoyable way to enjoy a glass of champagne during the celebration.
OTHER ACTS IN THE SAME CATEGORY