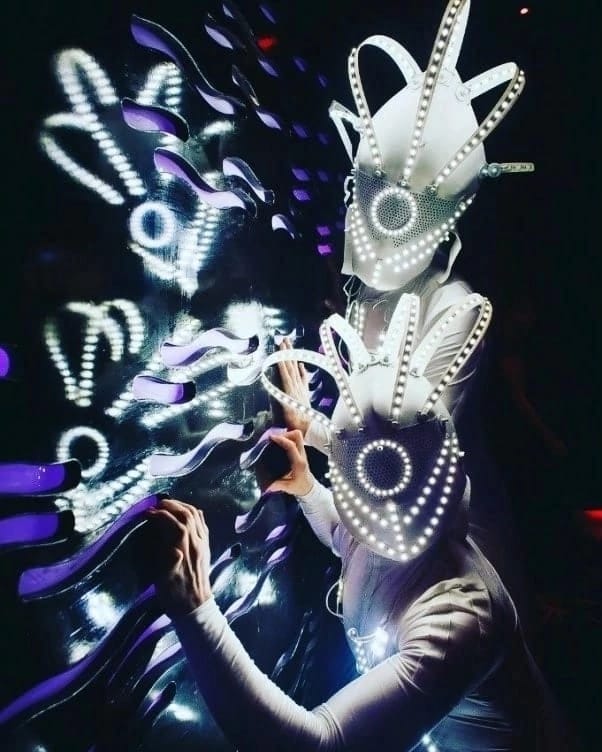 Act Description
The White Creatures LED costumes are designed with bright and vibrant LED lights that provide a stunning visual effect.
The White Creatures LED costumes feature a unique and otherworldly design, with a white, flowing appearance that resembles creatures from another world.
The costume is perfect for creating an ethereal, dream-like atmosphere, making it ideal for use in a variety of settings, including theatrical performances, music festivals, and parties.
It can be easily adapted to suit different themes and styles, making it a versatile choice for any performer looking to add a touch of magic and mystery to their performance.
OTHER ACTS IN THE SAME CATEGORY