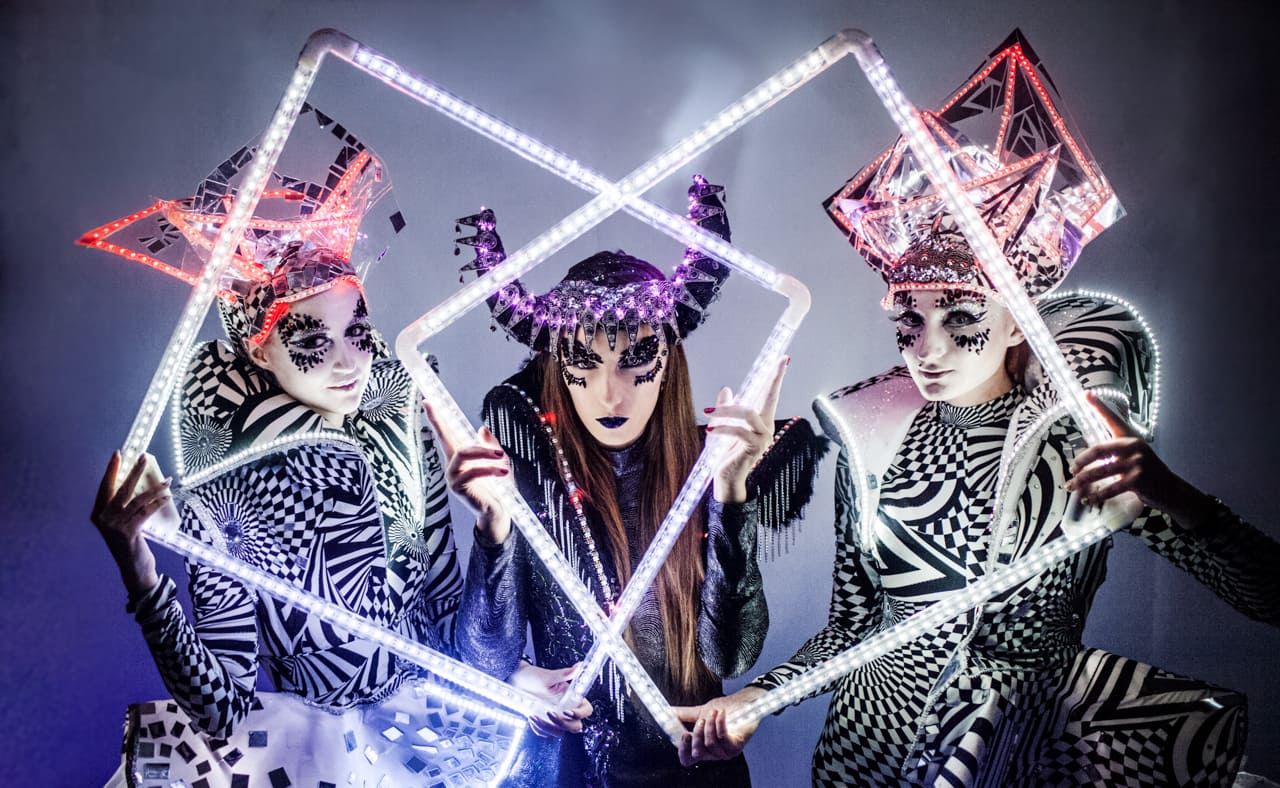 Act Description
The LED Jokers show will create a sense of wonder and enchantment in the audience.
The frames may be used to create intricate patterns or shapes, while the crowns will add to the performers' otherworldly appearance.
Each move will be carefully crafted to create an overall aesthetic that is both beautiful and emotionally resonant.
The slow-motion movements of the performers will showcase their grace and control, adding to the otherworldly and dreamlike atmosphere of the performance.
OTHER ACTS IN THE SAME CATEGORY