THE LIGHT AND GLITTER SHOW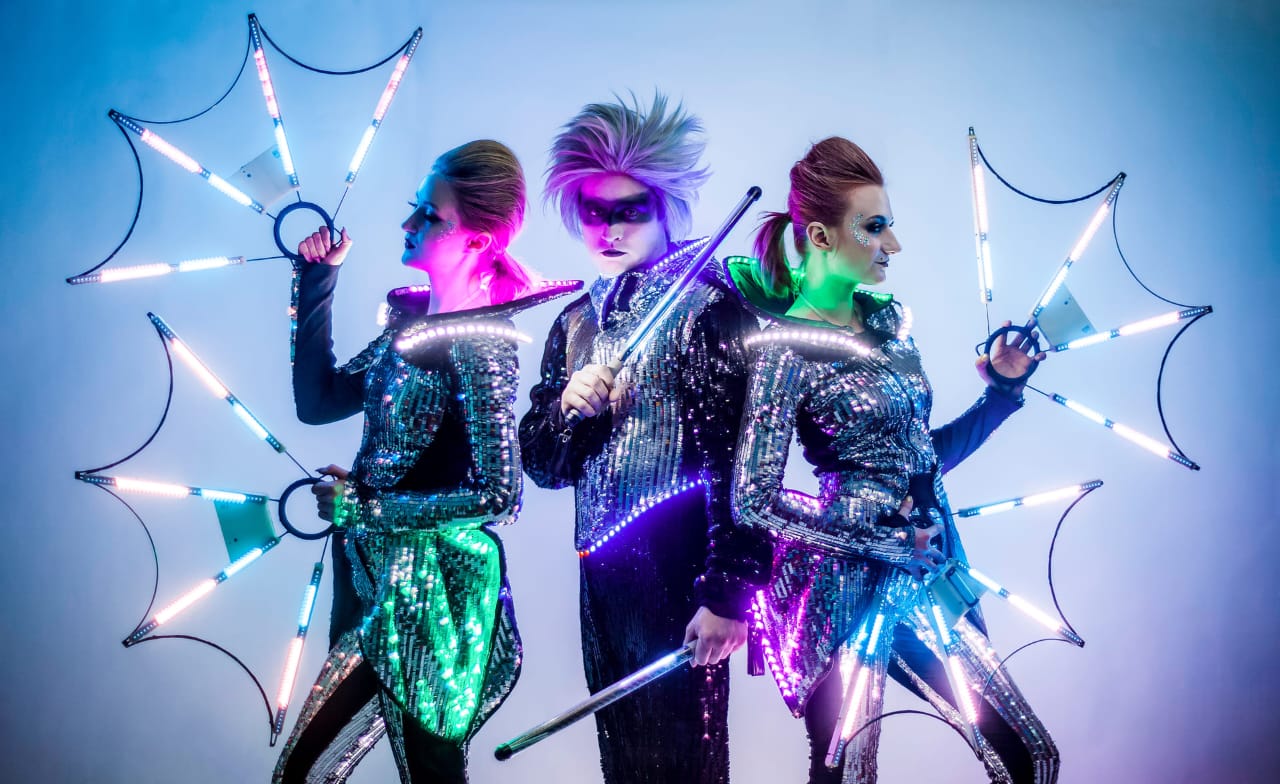 Act Description
The performers wear costumes covered in glitter that sparkle and shine in the light, creating a dazzling effect.
LED props, such as wands or staffs, are used by the performers to create various patterns and shapes that add to the visual spectacle of the show.
The performance features a combination of lighting effects, including strobes and spotlights, which are synchronized with the music and movements of the performers to create a dynamic and captivating display.
The overall effect of the performance is a dazzling and immersive glitter show that transports the audience into a magical world of light and color.
OTHER ACTS IN THE SAME CATEGORY