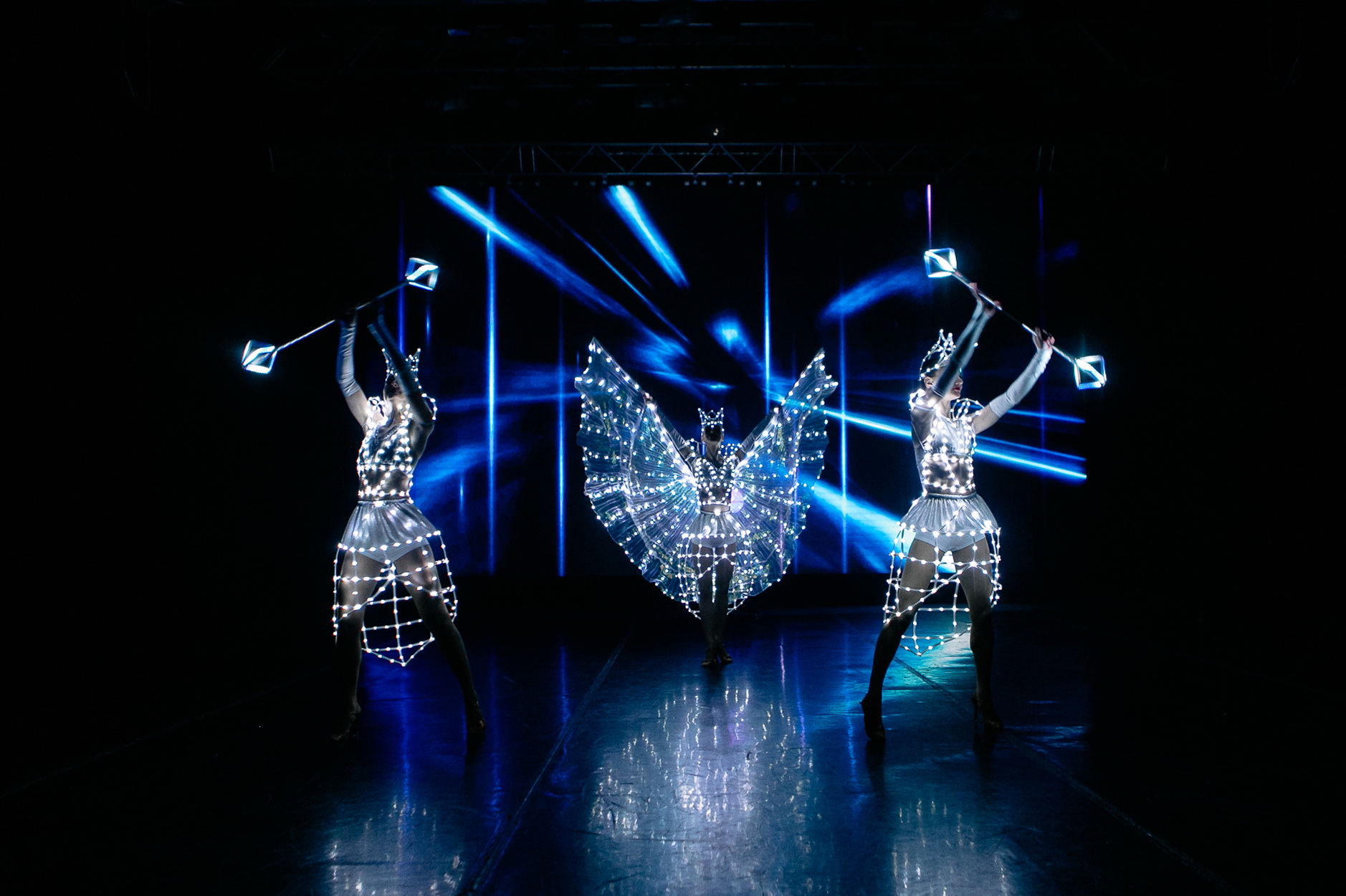 Act Description
The performers wear dresses LED lights and crowns that are designed to light up and create a glowing effectTthat adds a futuristic and otherworldly dimension to the performance.
The performance can be choreographed to a specific theme or story, with synchronized dance routines and movements that showcase the performers' skills and talents.
Alternatively, the performers can showcase their creativity and skills through a freestyle performance that allows them to improvise and showcase their unique styles and personalities.
The combination of the LED lights, crown accessories, and performance skills creates a visually stunning and captivating performance that is sure to leave a lasting impression on the audience.
OTHER ACTS IN THE SAME CATEGORY