LED DRUMMERS ON UNICYCLES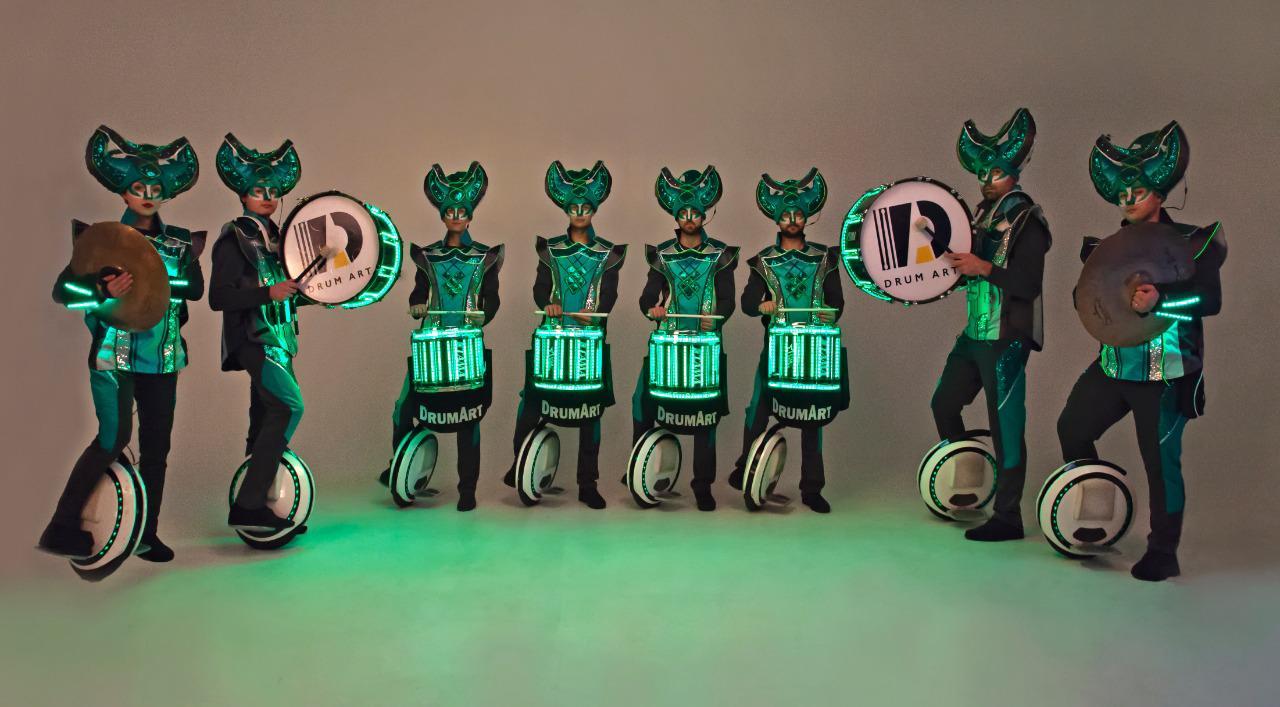 Act Description
Our led drummers perform a powerful musical ensemble whilst strolling through the audience using futuristic and robotic unicycles.
The show is all about lights, rhythmic sound, and an advancement in technological entertainment you've never seen before.
Playing on customized drums by professional percussionists dressed up in galactic led attire, this act is a guaranteed showstopper.
Suitable for evening parades, weddings, spacious nightclubs, exhibitions, and corporate events.
OTHER ACTS IN THE SAME CATEGORY