March 2023
Qatar's 2022 Food Festival: Unleashing a Tapestry of Endless Creativity and Ingenuity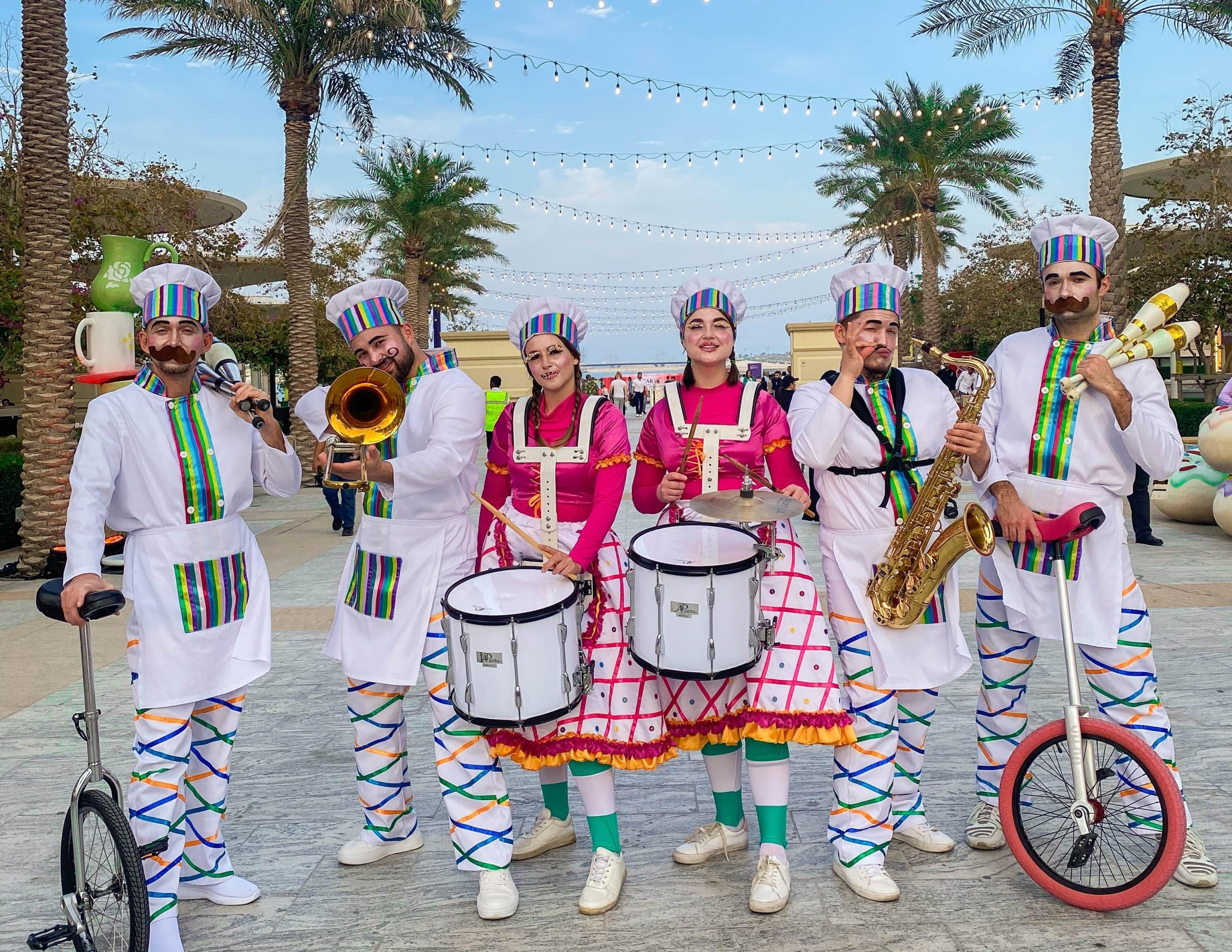 Setting the stage for an enchanting experience like no other, the Candy Fest world tour emerged as a pinnacle of the event, immersing spectators in the vibrant ambiance of Lusail Boulevard. Attendees were treated to an electrifying spectacle that seamlessly intertwined quick-change artists, breathtaking acrobatics, enthralling magic exhibitions, and mind-boggling plate spinning performances, leaving the crowd mesmerized and in a state of wonderment.
Effortlessly capturing the imagination of both young and old, the Fairy Floss brought cherished childhood fantasies to life by fashioning the most colossal cotton candy stick ever witnessed at the festival. This remarkable confectionary masterpiece breathed life into dreams, bestowing an indelible and unforgettable experience upon all those fortunate enough to witness its magnificence.
An additional delight that proved to be a resounding success was the interactive ice cream show, where eager participants actively partook in the process of concocting delectable frozen delights employing the power of liquid nitrogen. This novel and hands-on experience resonated with visitors of all ages, eliciting sheer delight and pure enjoyment as they embarked on their own personalized journey of crafting icy treats.
Undoubtedly, the circus chef parade stole the show and transformed the entire atmosphere into a magical wonderland. Blending the worlds of culinary expertise and entertainment, the parade featured chefs showcasing their remarkable skills while performing awe-inspiring stunts and tricks, creating a captivating visual feast.

The Qatar International Food Festival 2022, as a whole, exceeded expectations and demonstrated the infinite possibilities of human imagination. This extraordinary extravaganza brimmed with thrilling and awe-inspiring performances, a mélange that left spectators yearning for more.
Beyond a shadow of doubt, the festival resoundingly attested that the sky knows no limits when it comes to human creativity and innovation. This unparalleled event unequivocally demonstrated that, with an optimal fusion of exceptional talent, audacious inventiveness, and unwavering resolve, humanity can accomplish extraordinary feats that transcend the very boundaries of what was once deemed unattainable.
SPECIAL THANKS TO OUR PARTNERS & CLIENTS