March 2023
Artists and More Entertainment Elevates Mall Entertainment at Qatar Shopping Festival 2023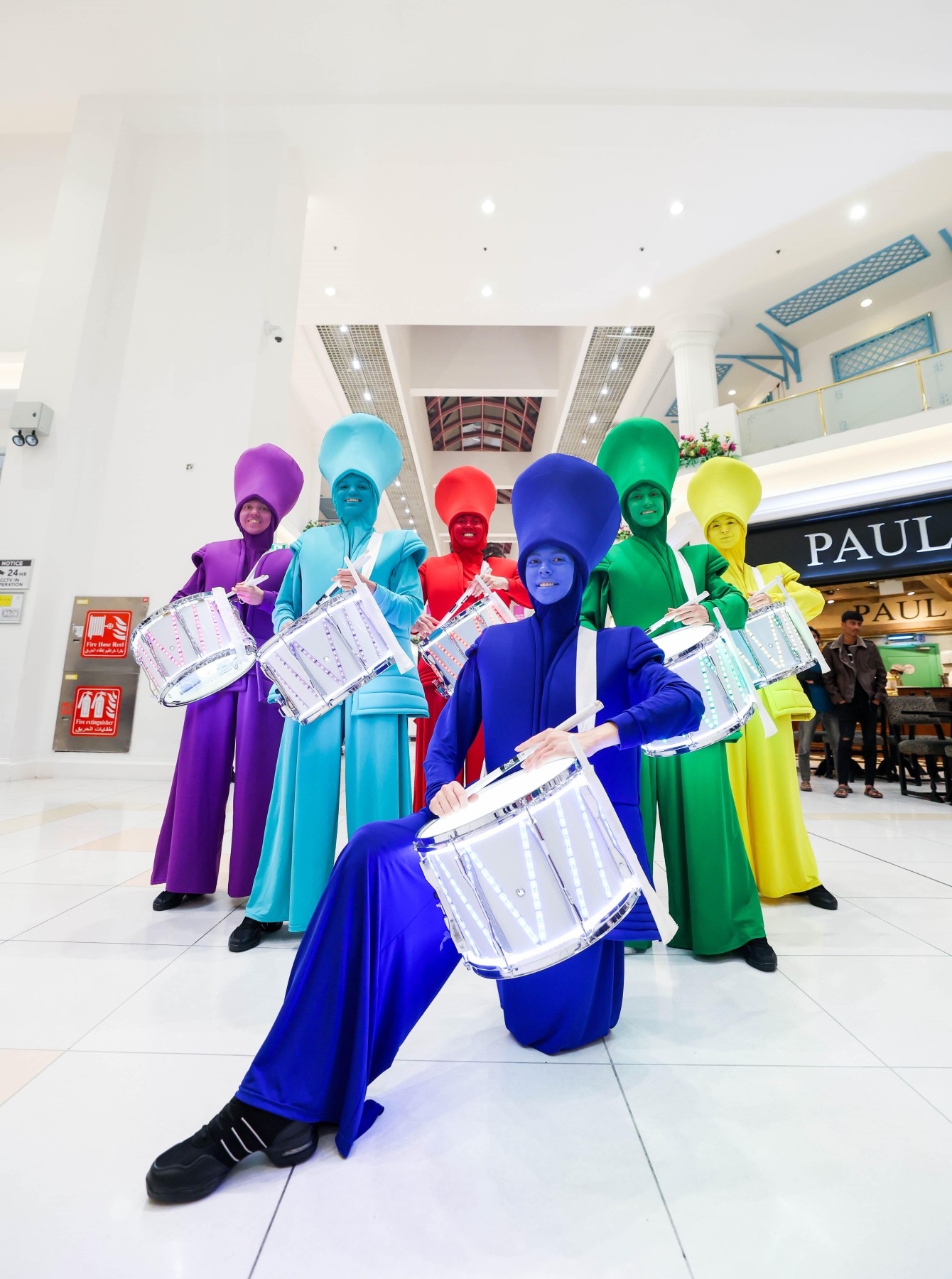 Qatar Shopping Festival 2023 has witnessed a remarkable transformation in mall entertainment, courtesy of the innovative endeavors of Artists and More Entertainment. This esteemed entertainment agency fearlessly embraced the exhilarating challenge of curating shows and walk-around acts for nine distinct malls throughout the festival, taking the shopping experience to new heights.
Artists and More Entertainment is a highly regarded company renowned for crafting extraordinary entertainment experiences tailored to corporate events, weddings, and public gatherings. Bolstered by their team of seasoned professionals, they diligently designed, produced, and executed entertainment events that were intricately tailored to suit the unique audiences and themes of each participating mall.
In their quest to ensure an unforgettable festival, the team concocted a diverse array of captivating entertainment shows, encompassing street performers, stilt walkers, magicians, dancers, acrobats, and musicians. Additionally, they introduced the most massive FLYING HELIOSPHERE show in Qatar for the very first time in history!
One aspect that truly sets Artists and More Entertainment apart is their unwavering commitment to professionalism. Their team attended to every intricate detail, including exquisite costumes, masterful makeup, impeccable lighting, and flawless sound design, ensuring the seamless execution of each show. Importantly, their shows and walk-around acts were crafted to be family-friendly and universally appealing, captivating a wide range of age groups and ensuring an exceptional experience for all attendees.
The resounding success of Artists and More Entertainment's contribution to Qatar Shopping Festival is unmistakable, evident in the effusive praise received from both customers and mall owners alike. Their awe-inspiring shows and captivating entertainment acts swiftly emerged as the festival's crowning jewels, effectively luring an increased footfall and establishing a remarkably positive image for the participating malls.
Artists and More Entertainment have undeniably raised the bar for mall entertainment during the prestigious Qatar Shopping Festival. Their ingenious creativity, unwavering professionalism, and attention to detail have resulted in a truly unparalleled and immersive entertainment experience that resonated deeply with festival attendees. They have conclusively showcased that entertainment stands as an indispensable cornerstone of the contemporary shopping experience, effectively setting participating malls apart from their competitors and ensuring a lasting impression on all those who partook in the festivities.
SPECIAL THANKS TO OUR PARTNERS & CLIENTS