April 2023
Artists and More Entertainment: Delivering Unforgettable Shows for Qatar 2023 Eid Celebrations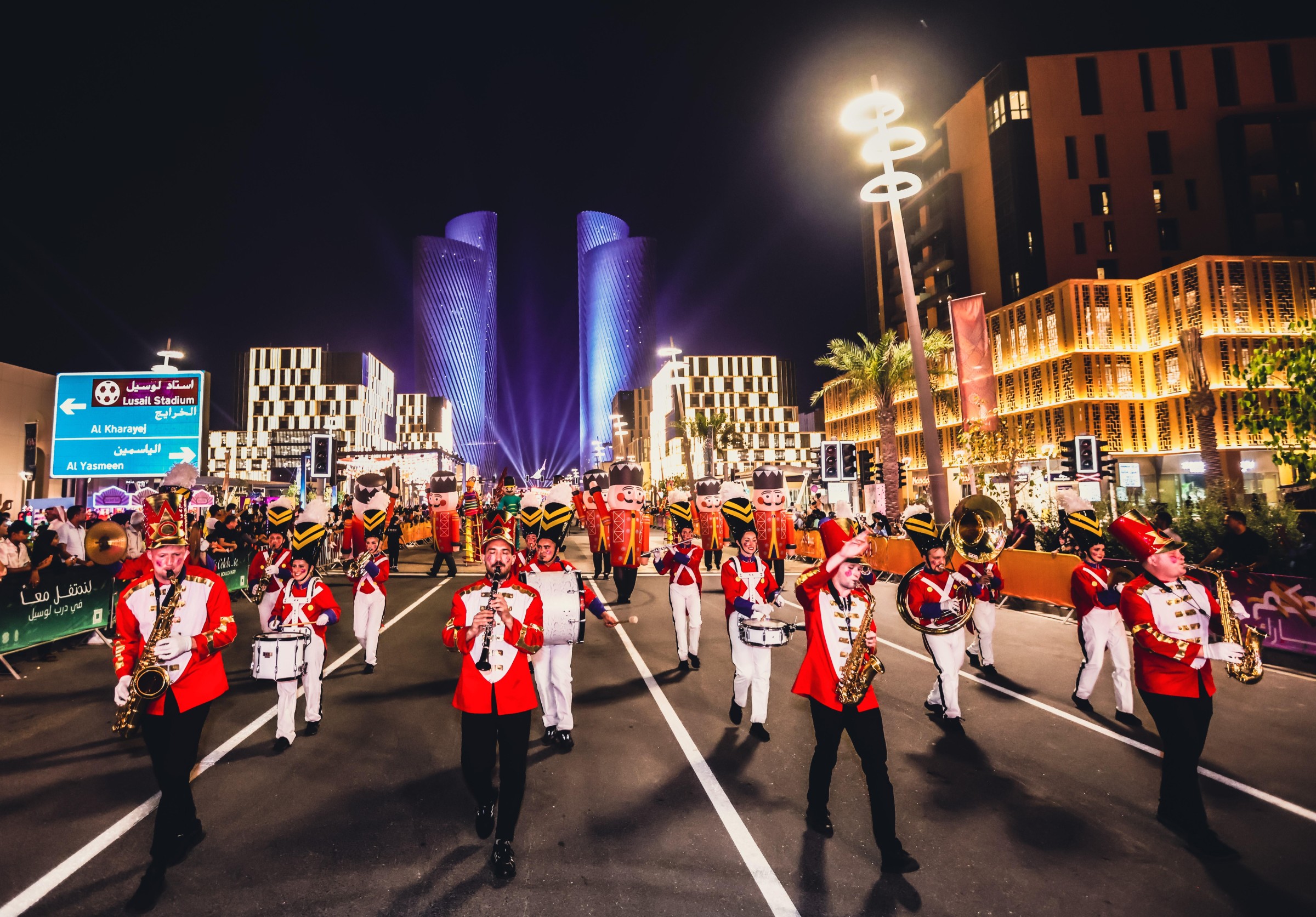 For centuries, the enchanting allure of street and stage entertainment has captivated audiences, evoking feelings of joy and wonder across generations. In Qatar, Artists and More Entertainment stands at the forefront as a leading provider of street performers and sensational show productions, specializing in a diverse array of acts that transcend conventional boundaries.

A testament to their innovative prowess, Artists and More Entertainment unveiled their latest creation, the extraordinary OUTER SPACE CIRCUS. Showcased three times a day at the illustrious Mall of Qatar, this groundbreaking production transported spectators on a cosmic journey like never before. Accompanied by the mesmerizing presence of astronauts and captivating species from distant galaxies, the hydraulic stage became a playground for thrilling circus acts, captivating audiences for a remarkable ten-day spectacle.
As part of their Eid celebration lineup, Artists and More Entertainment was strategically chosen to perform at the Old Port in Doha. Known for its rich historical significance, this popular gathering spot attracts both locals and visitors, and the addition of these mesmerizing artists further enlivens the area with an atmosphere of festivity and vibrancy. The team of stilt walkers, acrobats, and bubble artists ventured into their midst, while the delectable treats offered by food vendors tantalized the taste buds of those who visited.
A striking highlight of Artists and More Entertainment's Street entertainment extravaganza was the magnificent carnival parade held at the Lusail Boulevard for the grand Eid celebration of 2023. Showcasing a diverse cast of performers from all corners of the world, including stilt walkers, acrobats, jugglers, and more, the parade unfolded as a vibrant tapestry of movement and creativity. Energetic music filled the air, choreographed to perfection, as hundreds of resplendent costumes imbued the event with an electric sense of excitement and celebration, leaving attendees awestruck and inspired.
The performers provided by Artists and More Entertainment are not only masters of their craft but also embody a boundless passion for their art. They undergo rigorous training regimens, constantly refining their skills and tirelessly pushing the boundaries of their performances. This unwavering dedication shines through in the exceptional quality of their shows, captivating and delighting audiences without fail.
The Eid entertainment offerings from Artists and More Entertainment present an unparalleled opportunity to infuse any event or celebration with a thrilling sense of wonder and excitement. With highly skilled, experienced, and passionately dedicated performers, Artists and More Entertainment guarantees an unforgettable experience for all who witness their breathtaking displays of talent. Whether organizing a grand public affair or an intimate private gathering, rest assured that Artists and More Entertainment possesses the expertise and resources to transform your event into an extraordinary success.
SPECIAL THANKS TO OUR PARTNERS & CLIENTS