September 2023
Artists and More Entertainment Makes a Special Dream Come True with "Tamanna Wishes" At Tomorrowland Belgium.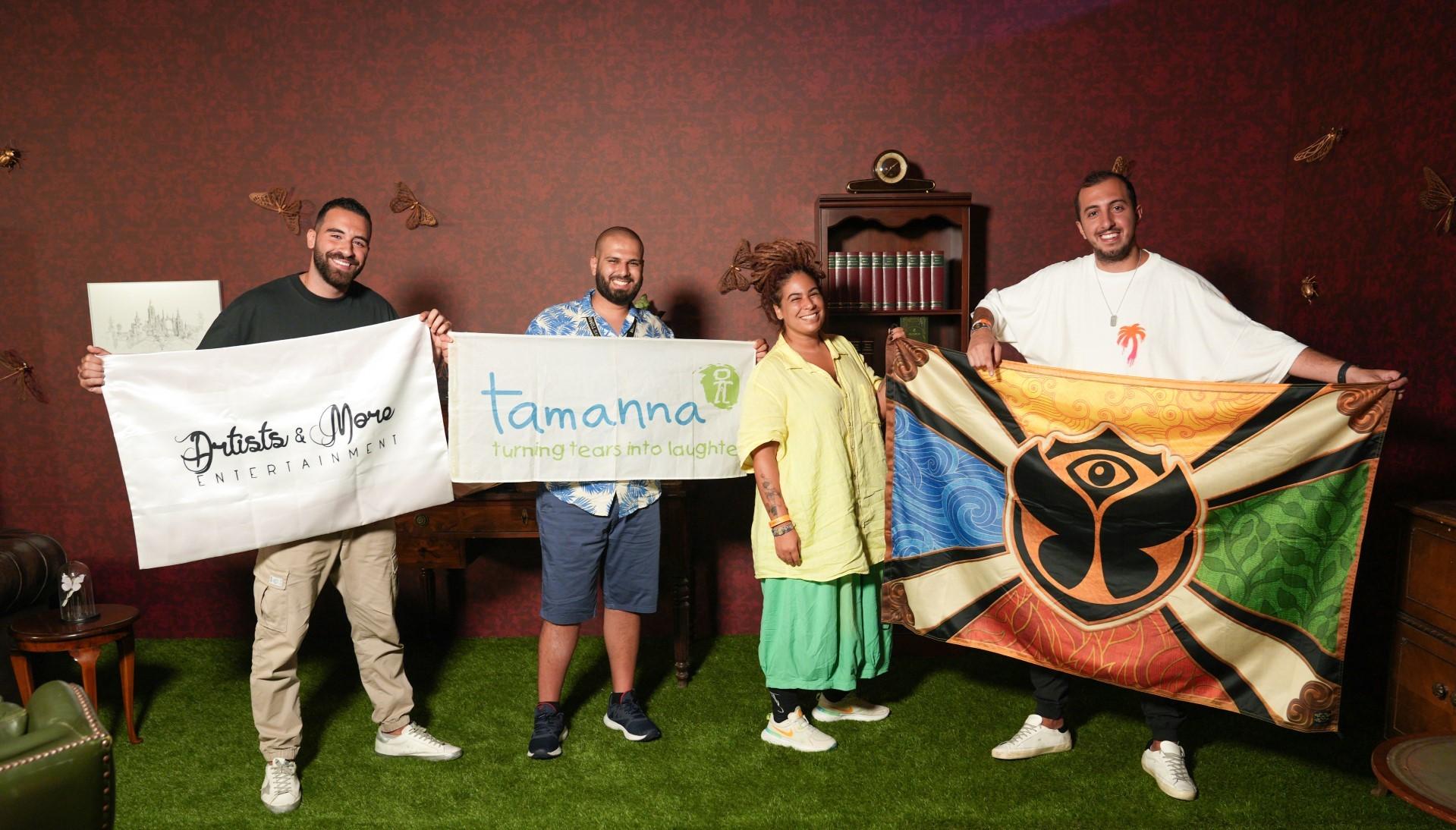 Artists and More Entertainment, a name synonymous with unforgettable entertainment experiences, has taken a remarkable step beyond the norm with its latest project- setting a new benchmark by demonstrating that happiness and entertainment should be accessible to all.
Artists and More Entertainment in partnership with "Tamanna Wishes," recently fulfilled the dream of Ghady, an 18-year-old cancer survivor, by making his wish of attending the famous Tomorrowland Festival come true.
Ghady's story is one of courage and resilience. Fighting his battle against cancer, he held onto the dream of experiencing the magic of Tomorrowland – a world-renowned celebration of music and unity. Artists and More Entertainment, driven by their commitment to spreading joy, collaborated wholeheartedly with "Tamanna Wishes" and Tomorrowland bringing Ghady's wish to life, celebrating his triumph over cancer in the most spectacular way. With the invaluable support of the Tomorrowland Team, Artists and More Entertainment facilitated Ghady's journey from Lebanon to Belgium, where the festival took place. This journey was beyond physical- a transformative experience that aimed to amplify Ghady's recovery journey.
One of the highpoint moments of Ghady's dream was the exclusive backstage access to the festival. This extraordinary access allowed Ghady to meet and greet international DJs, witnessing their preparations before gracing the festival's grandest stage. Tomorrowland also extended VIP privileges to Artists and More Entertainment, enabling Ghady to witness the festival's grandeur from a privileged vantage point. The VIP section provided an unparalleled view of the festival's vibrant fireworks, lighting displays, and curated setups, all complemented by the energetic rhythm of the finest music.
Ghady's infectious enthusiasm became an ideal of inspiration. His love for music played a significant role in his journey to recovery, making Tomorrowland a dream that resonated deeply. This collaboration between Artists and More Entertainment, "Tamanna Wishes," and Tomorrowland Festival not only fulfilled Ghady's dream but also highlights the belief that every individual deserves to experience happiness and entertainment, regardless of their circumstances.
As Artists and More Entertainment continues its mission of crafting magical moments, this project stands as a testament to the company's ethos of spreading joy, music, and unity. It showcases the impact that a collective effort can have on transforming lives and creating lasting memories.
For more information about the latest trends Artists and More is bringing, visit www.artistsandmore.com or call +961 70 498266. Follow @artistsandmore on Instagram.
SPECIAL THANKS TO OUR PARTNERS & CLIENTS