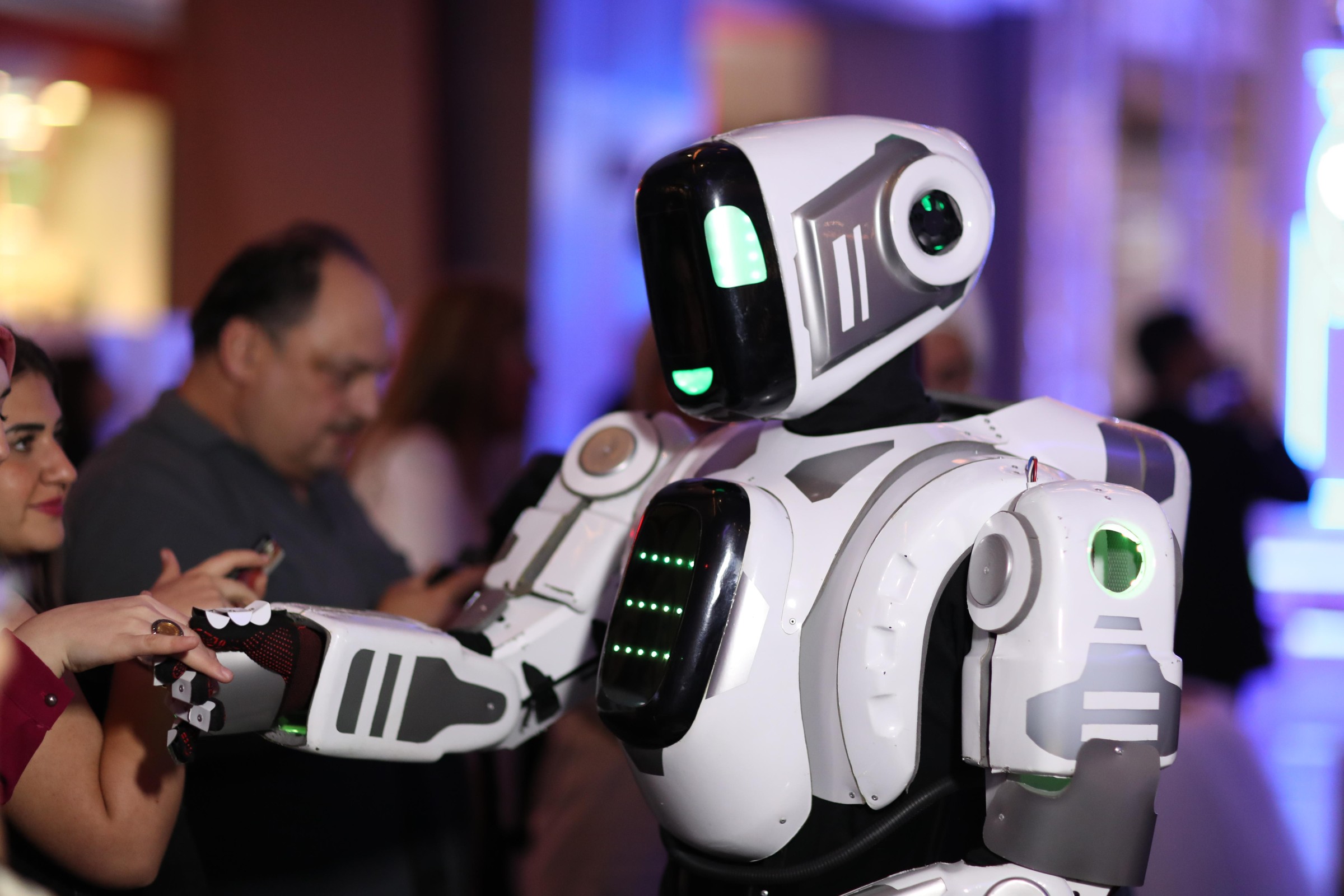 Act Description
Interactive walkabout robot stands over five feet tall and can carry out real time conversations.
Moves unaided, shakes hands with visitors, and interacts with guests. Can welcome guests, speak, move, display custom messages and have a real conversation with you!
Unique roaming act is certain to be a big hit with guests of all ages.
Suitable for technology themed events, exhibitions, openings, and brand/product launchings or mall entertainment.
OTHER ACTS IN THE SAME CATEGORY