THE LASER AND MIRRORS SHOW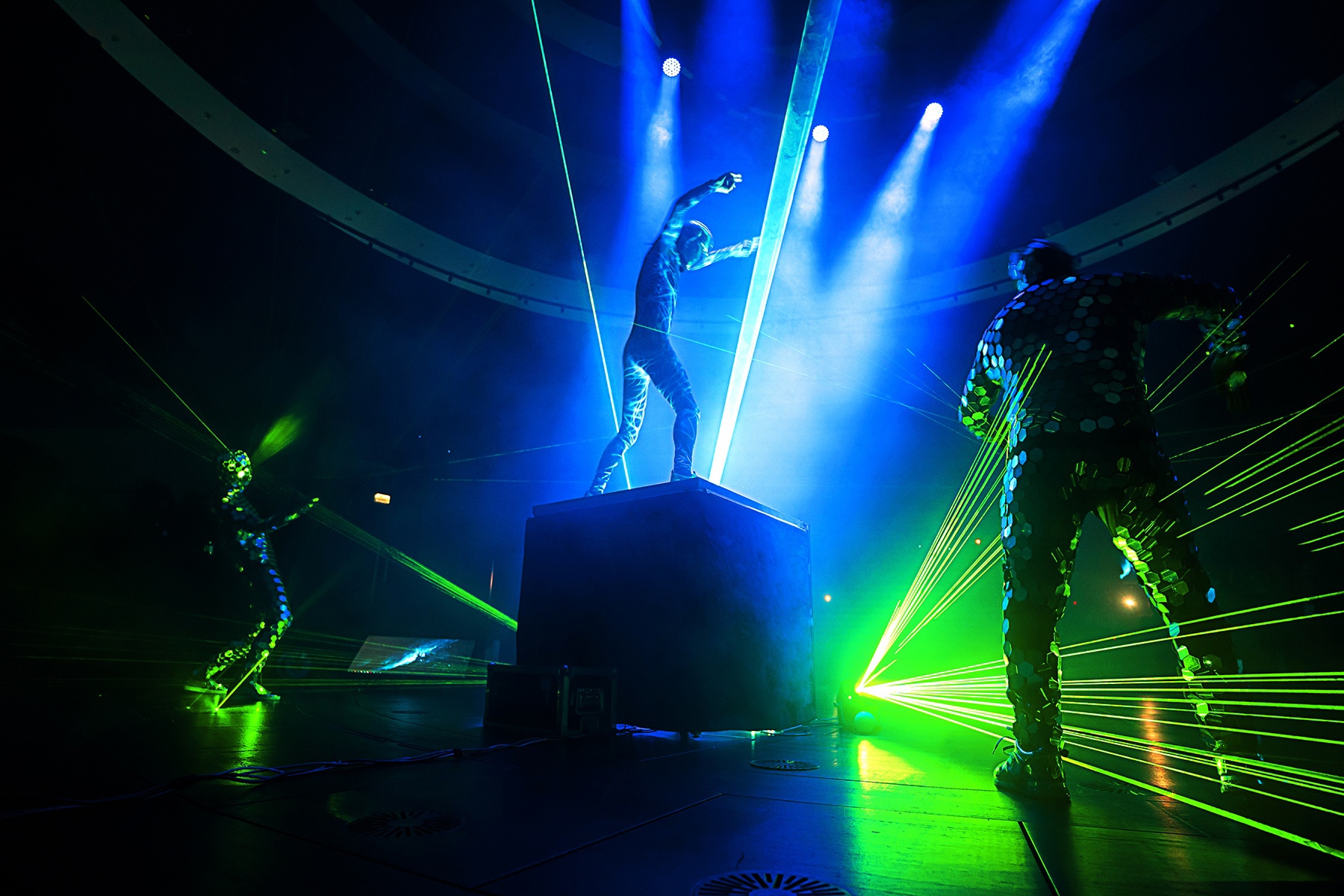 Act Description
A laser and mirror show is a visual spectacle that showcases the incredible power of laser lights. The lights are projected onto mirrors, creating a mesmerizing display of color and movement that is sure to captivate and amaze audiences.
The laser lights and mirrors create an optical illusion that can make the lights seem to be moving and changing in impossible ways, adding an extra layer of excitement and mystery to the experience.
The bright lights, vibrant colors, and mesmerizing movements of the lasers create a visual feast, while the accompanying music and sound effects add an extra dimension to the experience.
The laser and mirror show is a testament to the precision engineering and technology that goes into creating such a stunning display. The mirrors are carefully positioned and angled to reflect the laser lights in a way that creates intricate patterns and designs.
OTHER ACTS IN THE SAME CATEGORY