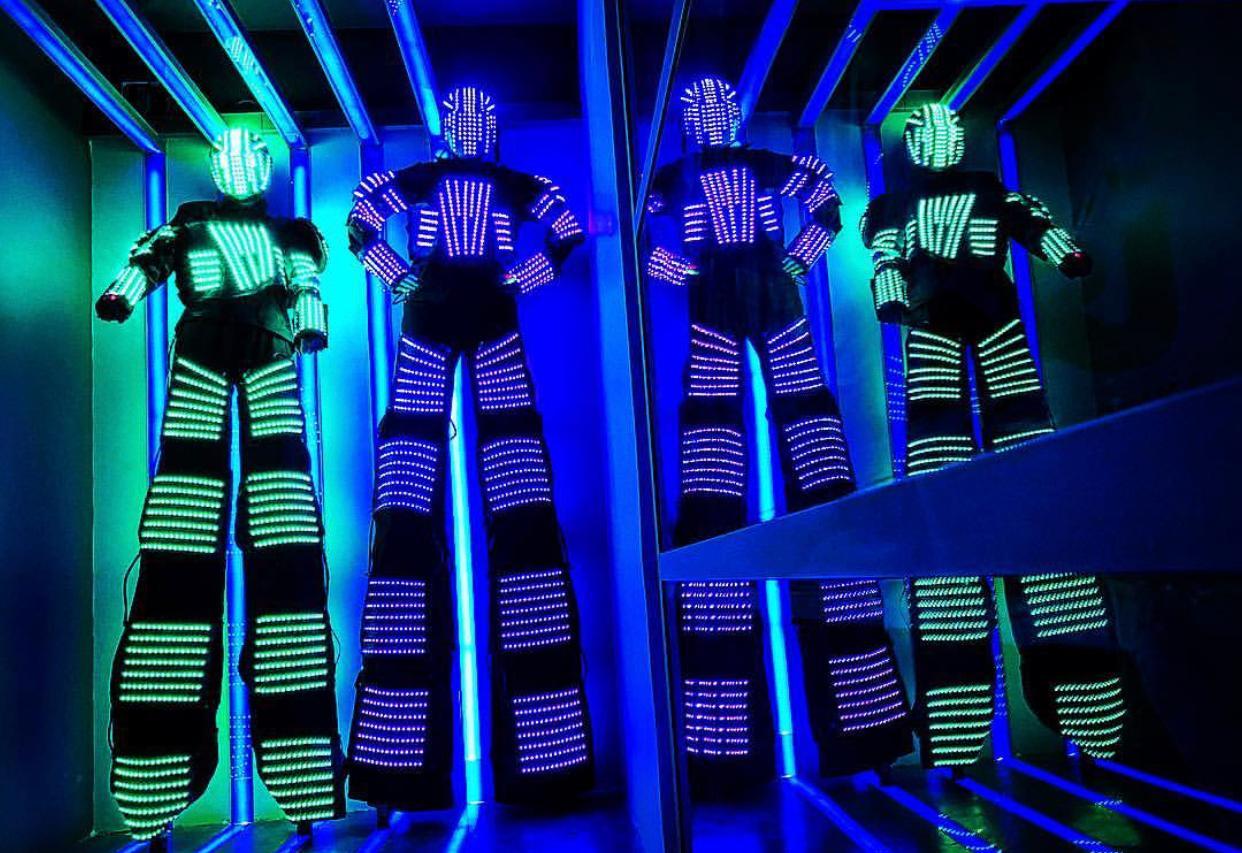 Act Description
Extraterrestrial walk around robots that will excite guests and emit colorful led glows giving off a glow in the dark space atmosphere.
Available as walk around ground robots, or stilt robots.
Led colors and robot appearances can be customized to your choice.
Perfect for corporate events, themed weddings, glow in the dark events, and night clubs as well as concerts.
OTHER ACTS IN THE SAME CATEGORY