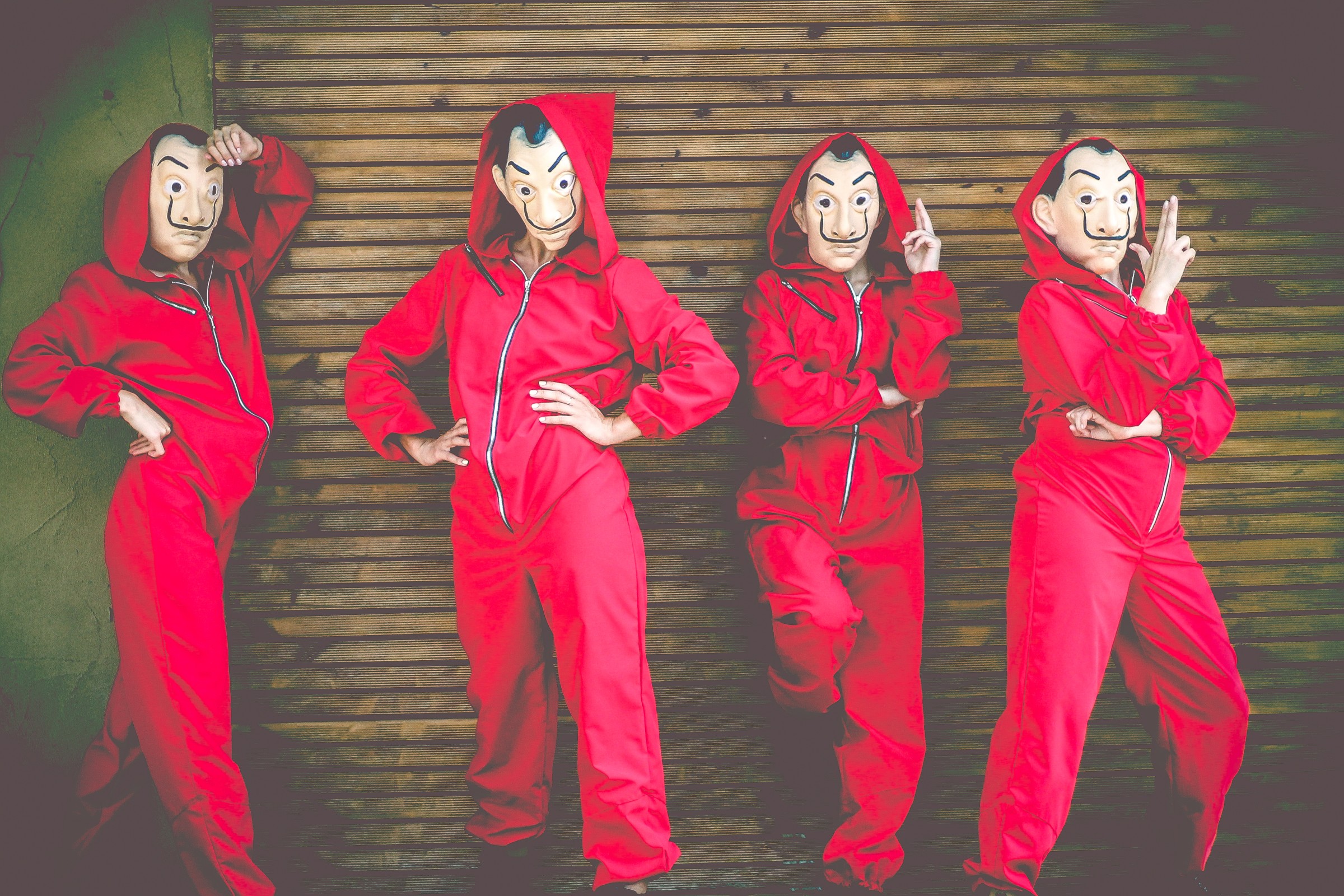 Act Description
An exact replica of the famous movie "Money Heist" one of the most popular blockbusters in the world whom everyone is sure to recognize.
Humorous and an element of surprise to your events, our masked artists can perform perfectly staged choreography as well as freestyle dance moves in character.
Dancing with champagne guns is optional.
Suitable for clubs and corporate events.
OTHER ACTS IN THE SAME CATEGORY