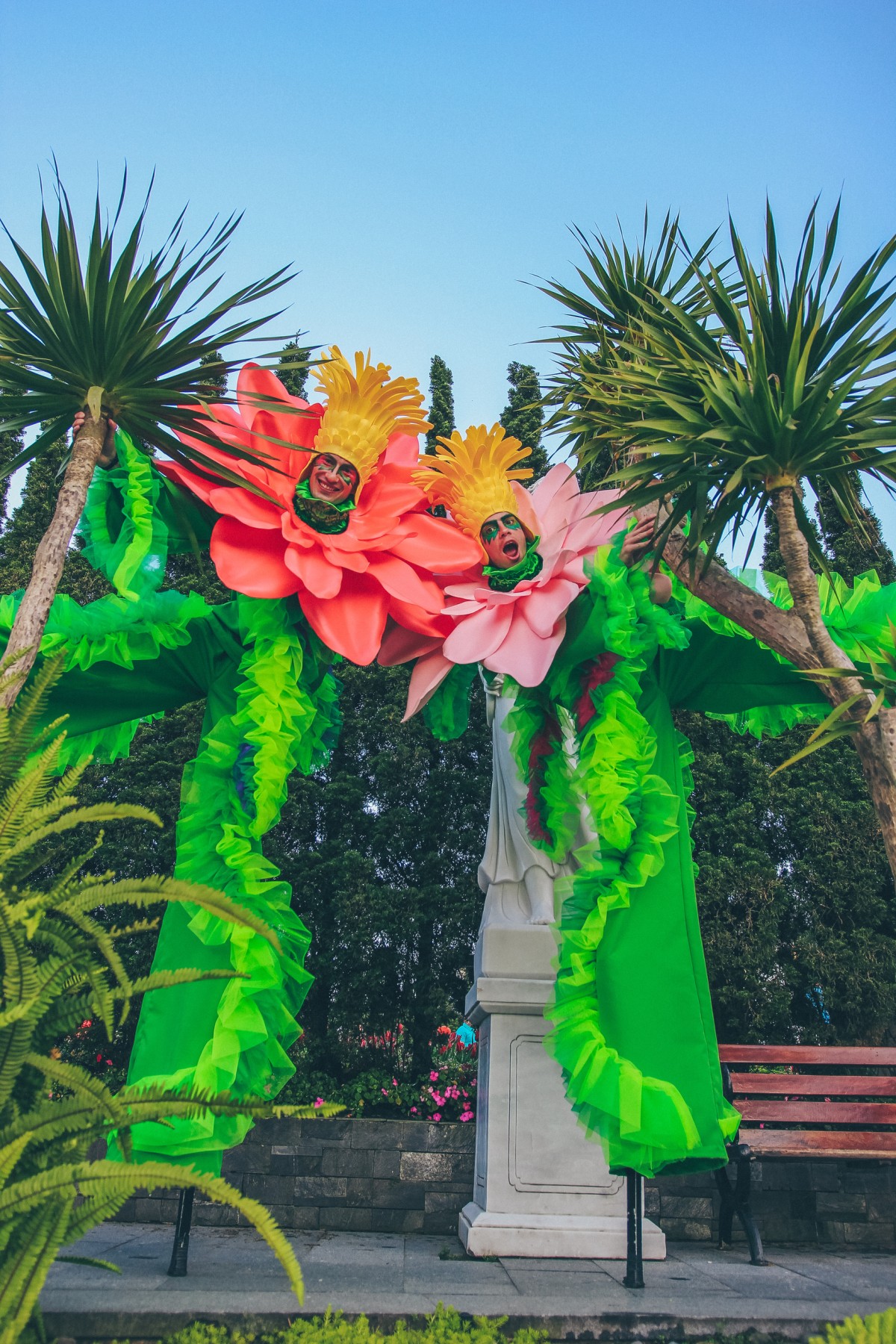 Act Description
The biggest flower walkaround!
Every flower is sprayed with floral smell to provide a lovely aroma wherever it goes.
The dynamic walkabout flower is a fun option for themed events, festivals, fairs, and parades.
The vibrant and visually exciting musical flower parade leaves a long lasting impression on audiences wherever it goes.
OTHER ACTS IN THE SAME CATEGORY