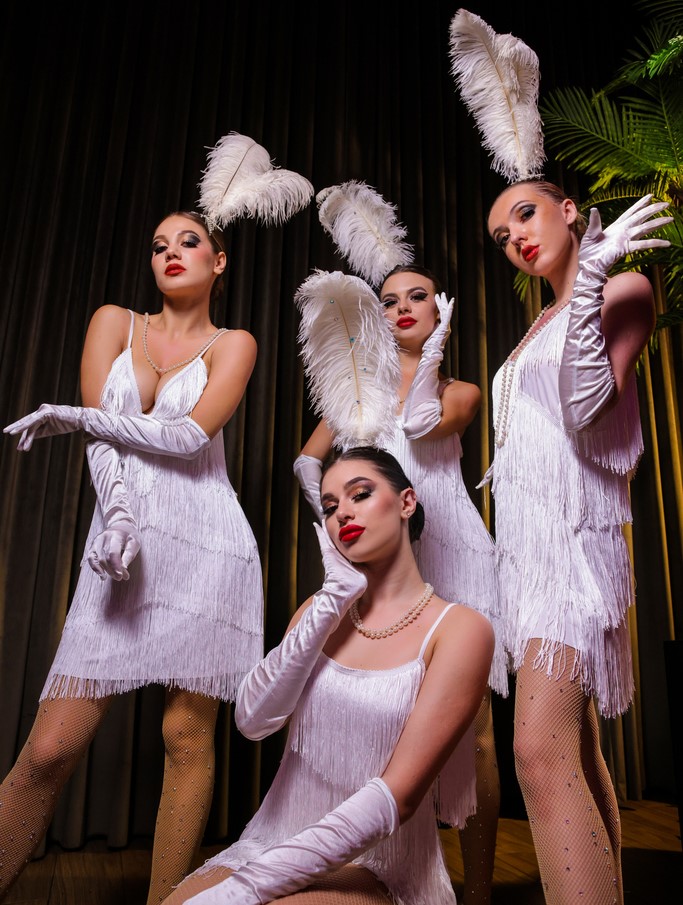 Act Description
Vintage Showgirls claim spectacular performance with a Fabulous 18th theme.
It may be set up with antique music as the ideal complement for gatherings and dinner parties.
Available as a stage performance, as well as blended entertainment and ambience performances.
Perfect for business gatherings, private parties, themed events, gatherings inspired by the 1920s, and television appearances.
OTHER ACTS IN THE SAME CATEGORY