THE OCTAGON DRUMMERS SHOW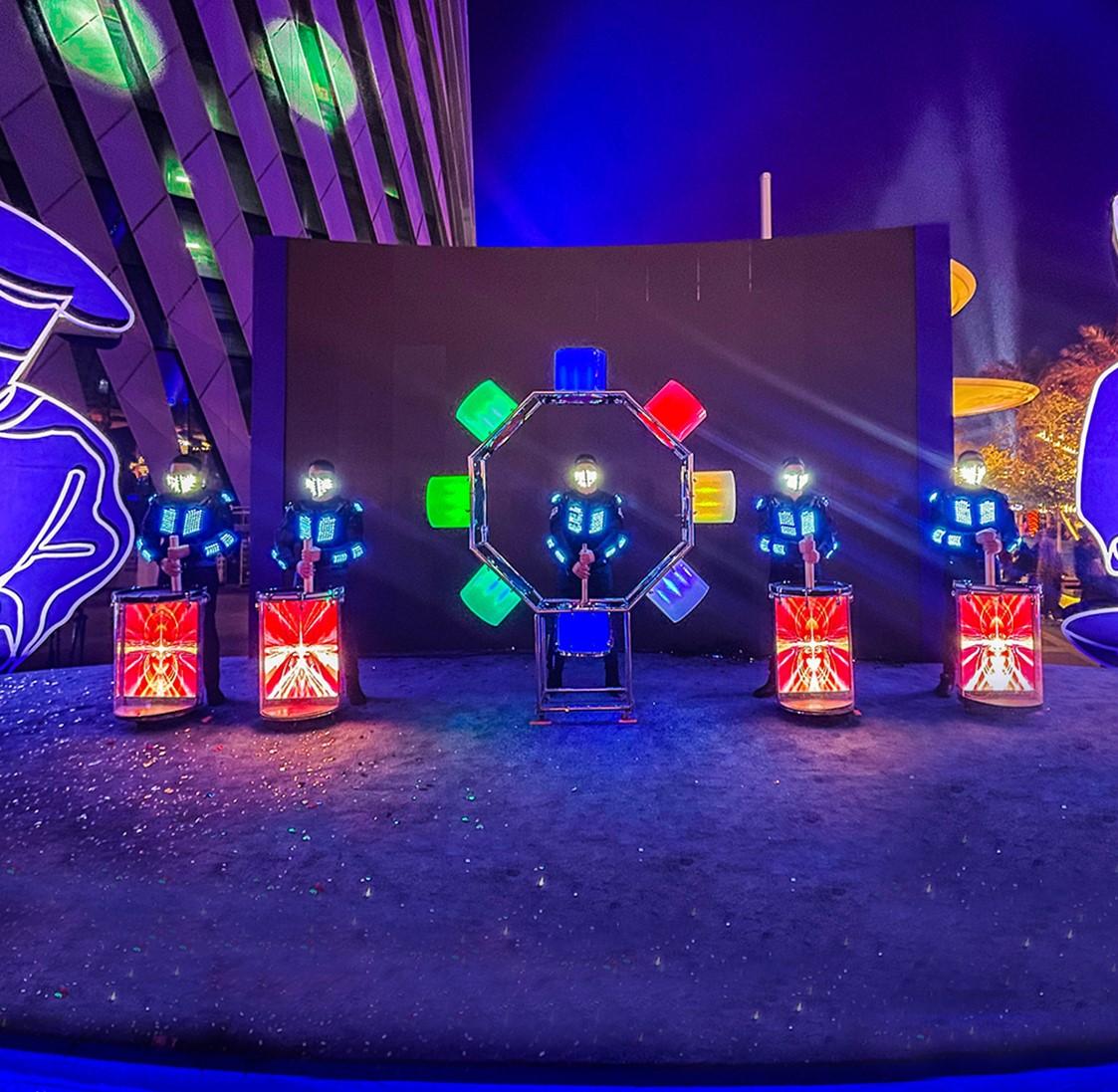 Act Description
The Octagon Drummers Show features an octagonal set of drums as the centerpiece of the performance. The unique shape of the drums creates an eye-catching visual display while also providing a unique and powerful sound.
The drummer is a talented and experienced performer, playing an array of dynamic and exciting beats that are sure to get the audience's blood pumping.
The music is an upbeat mix of various genres, including percussion-driven rhythms and high-energy beats.
The Octagon Drummers Show is a true showstopper, with the visually stunning octagonal drum set and the talented drummer creating a truly unforgettable performance.
Whether you're a fan of percussion-driven music or simply appreciate a high-energy show, this performance is guaranteed to leave a lasting impression on its audience.
OTHER ACTS IN THE SAME CATEGORY